Health Page
***AS FROM OCTOBER 2013***
ALL SANDIMORN BREEDING STOCK
ARE BEING 'DNA TESTED'
FOR 'PLL' 'DM' 'vWD' AND COLOUR.....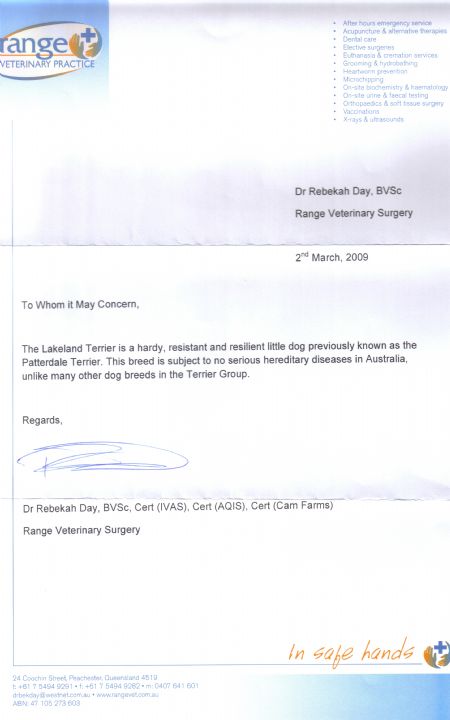 FROM THE BREED HEALTH REPRESENTATIVE UK
CAROL OCKWELL
**WE RECEIVED OUR REPORT FROMTHE KENNEL CLUB EARLY DECEMBER
FOLLOWING HEALTH QUESTIONNAIRES AND VARIOUS MEDICAL RESEARCH CARRIED OUT.
NO RECOMMENDATIONS WERE RECEIVED TO CHANGE THE BREED STANDARD AS
WE HAVE NO SERIOUS MEDICAL CONDITIONS.
WE ARE LUCKY TO HAVE LAKELANDS OF SOUND TYPE.
THERE IS NO REAL CAUSE FOR CONCERN FOR THE BREED